Advanced Integrated Security Management Systems
Intrusion detection, access control and video surveillance integration for an efficient and secure environment with centralised control.
What can security system integration do for you?
Convergence, synergy, and integration are terms that are used frequently and it's easy to dismiss instances where convergence is actually occurring. Security system integration projects are achieving significant growth and many executives are increasingly seeking efficiencies that can be gained when multiple security systems are integrated.
All Your Security in a Central Place
Reduce the need for multiple specialist system operators and allow real-time monitoring and control of all critical security systems from a central location. Easily identify and report safety hazards proactively, reduce liability, and improve operational efficiencies.
Real time Intrusion Verification
High-performance intelligent video analytics and perimeter intrusion detection systems for your secured facility, providing quality footage useful as forensic evidence. Automatically determine whether an alarm condition is caused by an actual threat or a false activation.
Reduced Dependence on Guarding
Reduce overall costs and lack of response to critical threats. Physical guarding is cost prohibitive and is only useful for a small area of property at any given time. Intelligent video analytics and intrusion verification can monitor your entire facility 24/7.
Smart Video for Smarter Retail
Positively impact retail operations by leveraging the power of video surveillance for much more than loss-prevention. Integrate video with point-of-sale (POS) for live transaction overlays or monitor shopper footfall traffic to plan for staff and reduce queue times.
Identify Patterns and Trends
Intelligent video analytics can be leveraged to provide analysis and data-mapping of patterns and trends. Helping to identify areas of weakness and vulnerability to theft, fraud, or vandalism. Improve security measures and assign critical resources to where they're most needed.
Blacklist Repeat Offenders
Restrict access to key areas by leveraging the power of automatic number plate recognition (ANPR) and facial recognition. Get real-time notification of the presence of known criminals or repeat offenders while capturing important details to be used as evidence.
Security integrators near me.
Arrange a detailed advanced integrated security systems consultation for your premises. Paradigm Dynamix offer nationwide project services from offices located in Cape Town and in Johannesburg.
Advanced Integrated Security Systems Platforms
Open enterprise-level advanced integrated security management systems
CathexisVision is an enterprise level sophisticated video surveillance management software system. A Platform which offers highly scalable and modular integrated security systems. With capabilities to address the most demanding security and infrastructure requirements across a wide variety of market sectors. A truly open platform compatible with more than 300 fully-supported IP camera brands and counting. Cathexis offers further in-depth integrations for IP Cameras, Access Control, Alarm Systems, Electric Fence Management, Fire Panels, Point-of-sale (POS), Weighbridges, Money Counters, Barcode Readers, and class-leading video analytics.
Advanced integrated security management systems for Hikvision products
HikCentral Professional offer advanced Access Control and video surveillance integration for Hikvision products. HikCentral Professional is an all-in-one integrated security system solution for businesses and facilities of all sizes. Addressing access control, Alarm, Surveillance, and visitor management requirements with a vast range of application scenarios for a variety of use cases in a single, easy-to-use platform.

Scalable and open access control and video surveillance integration
Impro Access Portal is an open architecture access control integration platform with custom API integrations to a multitude of third-party security systems. Impro Access Portal is scalable and can address the requirements of facilities of any size. Integrate your Time and attendance, Video management, CCTV, wireless locks, and biometric access control readers directly with Portal for a seamless integrated security experience.
Total security integrated systems for access control, parking management and cash-less applications.
Softcon Access Control offers backward compatibility on hardware with a philosophy of modular design. Softcon offers building and access control management solutions with hardware support for the most popular facial recognition and biometric fingerprint reader brands. A Softcon access control system will address even the most comprehensive access control requirements. Additionally, Softcon can be successfully utilized for cashless vending management, cashless canteen point-of-sale (POS) management, and parking point of sale (PPOS) for facilities.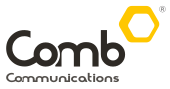 Intercom, Visitor management and access control integration
Superior Comb Portal provides innovative access control technology with more than a million gate operations daily. Comb Portal is the ideal integrated access control and intercom solution for residential estates and business parks. Network based Comb Intercom systems also offer versatile visitor Management Solutions with Integration for Centurion Nova remote controls, Biometric fingerprint readers and Proximity card readers for card access gate systems for a seamless access control installation experience.
Contact us for more information on our industry-leading advanced security system integration