Smart Home Automation Installations
Bring it all together with our built-in or retro-fit home automation services.
Paradigm Dynamix smart home installation services
Use Paradigm Dynamix to create your ideal living space. We implement cutting edge home automation systems that provide you with total control and peace of mind. Our dedicated smart home automation team are available to implement your project, from planning to inception and beyond. Paradigm Dynamix has become the smart home automation company of choice for customers requiring turnkey technology solutions for their homes. Speak to us about your next project.
What can your whole home automation system do?
Home automation lighting control
Our smart house control systems connect to various lighting devices for complete control of the ambience within your home. Turn lights on/off, control dimming intensity, and control color when using RGB.
Automate your curtains with shading control
Your smart home installation can also be used for intelligent shading control. Connect your motorized blinds or motorized curtains to create balance between natural and artificial lighting in your smart home.
Your smart home audio system with video
Full control of your home audio and video installation using your smart home automation system. Our audiovisual installations give you complete control to further personalise your smart living experience. 
Home automation security systems
Home automation and security go hand-in-hand. Our Smart home automation installations are compatible with select third-party alarm systems and can be integrated to provide a highly functional automated home security system.
Timed events using intelligent automation
Do you want your motorized blinds to open automatically, but only when the outside lighting is just right? Would you like your irrigation system to be activated at sunset? Create timed events with conditions to automate mundane tasks.
Convenient smart home scenario control
Scene control is a convenient means of controlling multiple smart home devices simultaneously. Using a single button or voice command, your smart home installation will create the perfect ambience for your activity. 
Paradigm Dynamix smart home automation systems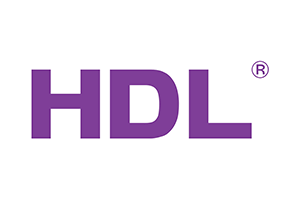 HDL home automation for complete automated solutions
Paradigm Dynamix provides distributed smart home installation services using HDL home automation products. HDL is a KNX compliant system using reliable hard-wired devices that communicate using Buspro technology. An HDL installation is best suited for new builds or homes undergoing major renovations with components centrally installed within a distribution board. HDL offers a convenient, reliable, and sophisticated means of controlling and automating everything within your smart home installation.
Wireless Home Automation with Google Home
Paradigm Dynamix provides plug-and-play wireless home automation systems that can be integrated with Google Assistant, Google Home, and other open platforms. Google home automation is a cost-effective solution that can be used to fully integrate home automation lighting control, audiovisual installations, security systems, and much more. For retrofit wireless smart home installations, Paradigm Dynamix installs Z wave smart home wireless low energy equipment to control lighting, blinds, motors, climate, and other equipment. Using Z wave automation offers universal compatibility with most Z-Wave compliant devices.
Paradigm Dynamix will consult in the planning and implementation of your next smart home automation installation.