A number of methods exist to do maintenance on a security system installation, the simplest of which is to do it yourself or to call the office handyman and ask him or her to fix a particular problem. This will be in order if the presumed problem simply requires the replacement of an item that is commercially available at one of the local retailers. The replacement of a battery comes to mind in this regard.
On the other end of the spectrum, there is the client who is making use of complex integrated security systems and subsystems. In this case, it is strongly suggested that professional security system installers or security system integrators are approached for assistance to do the maintenance.
Choosing the right security system integrator
When a decision to seek professional assistance is made, the best people to approach for such a service will be the integrators who did the actual security system installation. This is provided, of course, that they did a decent job in the first place. This, in itself, is a very good reason why the client must do their homework upfront when it comes to the selection of a security system integrator.
Poor quality workmanship makes security system maintenance more expensive
There might be warranties at play (if it is still a new security system installation). The original system installers will definitely have the "inside" info about cable routes, location of power supplies, switches, etc. The things that take time (and cost you money in the process), should you approach an installer that is not familiar with the layout of the system.
Knowing your security system installation
Irrespective of the route chosen, it is important that the client familiarise him/herself with the basic composition and operation of the security system installation. This is a suggestion that must be taken to heart since a large portion of faults can be rectified following a few basic fault finding first-line maintenance steps. The "I'm not very technical" excuse can only be used (a) as long as you can get away with it with the boss. Or (b), that there is general consensus that you are, in fact, not very technical.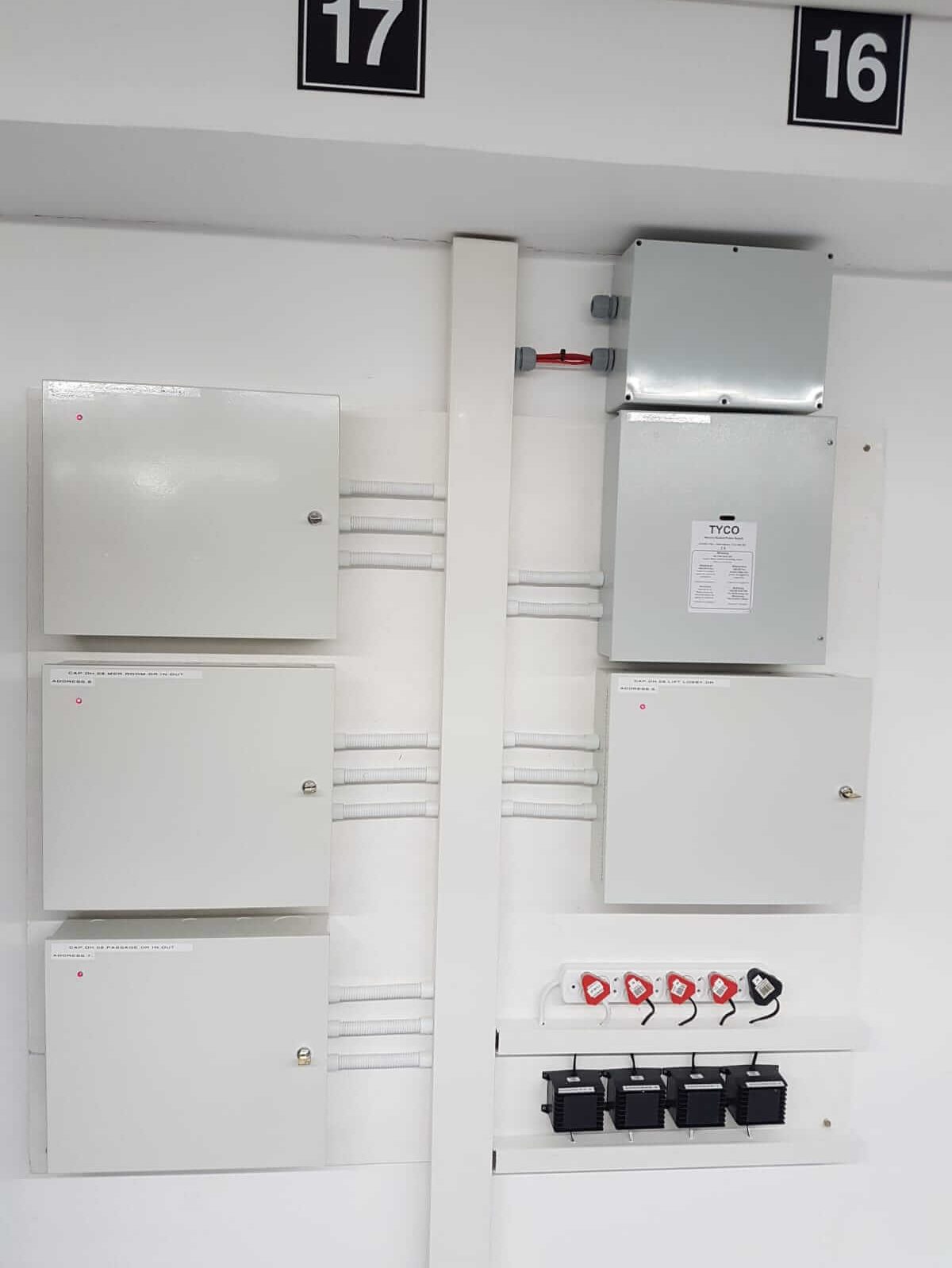 Appointing a security system maintenance company
During the initial discussions to appoint a security system maintenance service provider, responsibilities must be clarified. In almost all cases, additional parties will be involved in the transaction. These 3rd parties might include responsible in-house employees or contractors who look after various systems. For example, the local data networks (IT Department), power distribution (Electricians) or Facilities (or basic in-house maintenance), all of which might blur the lines of their respective responsibilities.
The deciding factor will always be to ensure that the maximum uptime is achieved and that there is no compromise in the level of service required to keep the system running at all times. When a security system integrator is finally appointed, it is strongly suggested that you stick with that contractor. Changing contractors will open the door for excuses that will cause endless problems. The "we need three quotes for every call-out" approach is also not recommended when looking for a service provider.
Outsourced security system maintenance – Your options.
When it comes to outsourcing the security system maintenance at your facility, there are a few options available.
Option 1
Firstly, faults can be logged with the selected security system integrator as and when they happen. This is the re-active route. Not a bad option, especially if you know what the labour rates and response times are. The main risk with this option is that there is no guarantee that the security system integrator will actually attend to the reported problem. He or she needs the proverbial carrot to respond.
Option 2
Secondly, the client can enter into a security maintenance Service Level Agreement (SLA) arrangement with the integrator. There are a few combinations of options available when taking this route. The most expensive (but most comprehensive) would be where all labour, call-outs, repairs and replacement are included in the calculations. This will be a good option where the end-user is a National Key Point, an Urban Surveillance Operator or anybody making use of a very large security system. For the smaller to mid-range systems, it is our experience that most clients consider this an expensive option that does not offer value for money. For these clients, there is an alternative model.
Option 3
Thirdly, there is an option available to combine the re-active route (as explained in the first option) with regular pre-scheduled routine maintenance visits – this is the carrot that will keep the integrator interested to keep the relationship in good stead. For this purpose a security system SLA can be drafted, mainly focusing on the basic expectations, duration of the agreement, rates, response times and frequency of visits required. This arrangement will give a clear indication of what the uptime requirements are of the complete security system installation or just portions thereof. For example, certain areas will be deemed more important than others and it will be critical that a 100% operation is expected for that specific area only, while others might tolerate some downtime before it will become critical or important. These types of arrangements will, amongst others, keep the rates affordable and constant for the duration, helping to keep the maintenance budget in check.
Summary
In summary, maintenance must not be seen as an unnecessary expense. Maintenance is an important requirement to protect the initial investment. Clients are very interested to find a balance between the risk and cost of keeping their systems operational. Experience shows that a pro-active approach, combined with ad-hoc call-outs, will go al long way to prolong the longevity of the security system. In addition, adherence to a PPM plan will reduce the risk of untimely breakdowns. Any breakdown will compromise the integrity of the system and can also be expensive, not only in money terms but also for the potential consequences of a non-operational system.
Paradigm Dynamix professional security system maintenance
Speak to a Paradigm Dynamix representative to arrange a consultation on your security system requirements.